Nautical Trips inside de Deseado River
FOLLOWING THE SAILORS FOOTSTEPS
This expedition is a combination of nature with active tourism. Is a continuation of the "Isla de los Pájaros Trip", including wildlife sighting, the visit to the Magellanic penguin colony and the sailing inside the jurassic period canyons. But the sailing continues over all the Bahía Uruguay increasing significantly Commersson´s dolphins encounters and birdwatching. Will visit another red-legged cormorant colony in Peninsula Viedma and Isla del Rey, island baptised in the name of Netherlands´s kings.

On the north side of the river, there is a wide beach of boulders, where in 1615 the dutch vessel known as the "Hoorn" of Le Maire and Schouten´s expedition, caught fire. Later on, they continued sailing south discovering the Le Maire Strait and the mythical Cape Horn. Here we land for the second time to go hiking to the top of Cerro Van Noort, name with whom it was baptised in honour of General Olivier Van Noort, who arrived inside the Deseado river in 1599 during one of his exploring voyages of the Patagonian coast. Once on the top of the hill will enjoy an impressive panoramic view of the Ría Deseado, surrounded by the awesome Patagonian steppe.

While having lunch, visitors will be able to travel through time, listening to the most incredible stories of which the river, estuary and island were witnesses.

Note: this journey is exclusively for armed groups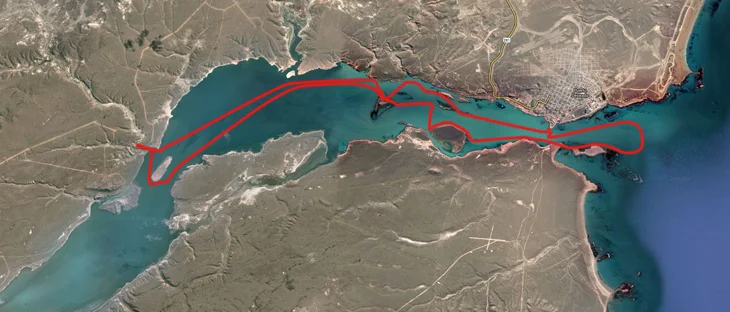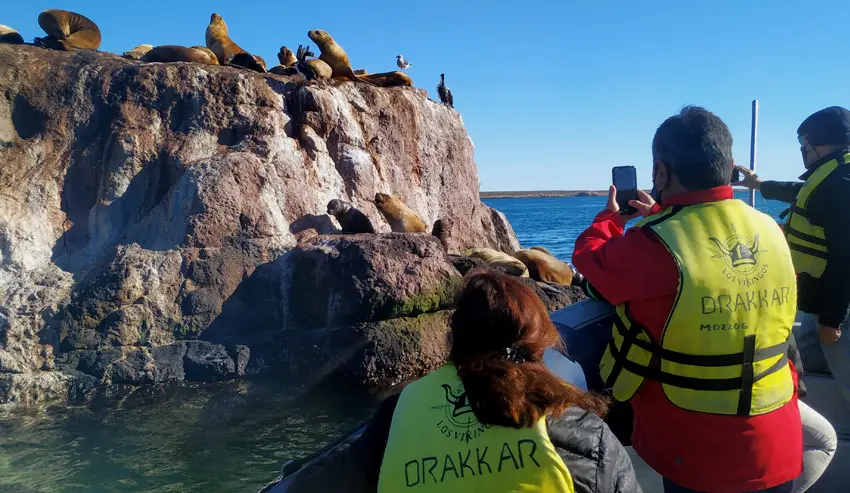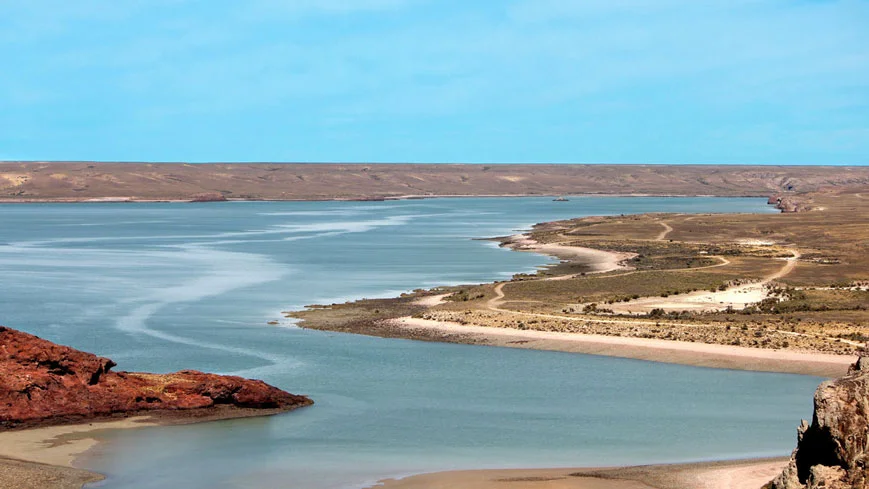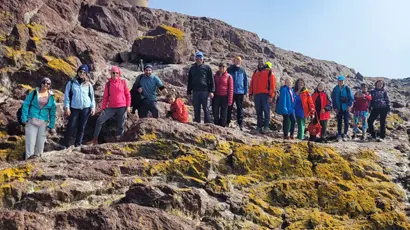 Bless are the curious for they shall have adventures.
Places we go
Isla Chaffers, Barranca de los Cormoranes (Isla Elena); Isla Larga, Isla Burlotti, Ba. Uruguay, Pna Viedma, Isla del Rey, Ba. Concordia, Co. Van Noort, Isla Quiroga, Isla Quinta.


We leave from our pier towards the mouth of the Ría Deseado and we will tour the interior of the Ría Deseado Provincial Reserve, visiting "Chaffers Island", "Barranca de los Cormoranes", "Isla Larga" and "Isla Burlotti". We continue sailing through the "Uruguay Bay" bordering the north coast of the "Viedma Peninsula", arriving at the "Isla del Rey", which marks the beginning of the "Concordia Bay".

The "Isla del Rey" was formerly inhabited by rabbits, which is why it is also known as "Isla de los Conejos". It is a small rock formation, where groups of Magellanic penguins and gray cormorants coexist.

Along its entire coast, as well as the "Viedma Peninsula", it is very likely to find fun and friendly dolphins such as bottlenose dolphins, which usually approach the bow, surprising tourists with their agility and speed.

We disembark in the place "La Mina", on whose beach the Dutch ship "Hoorn", of the expedition of Schouten and Le Maire, burned down in the year 1615. From there we trekked to the top of "Cerro Van Noort", where we can access a magnificent view of the "Uruguay and Concordia Bay". After the trekking, we will have lunch to resume navigation.

On the way back, we will enter the "Cañadón del Puerto", a very picturesque place, the largest of all the canyons in the estuary. Once again it is possible to see the bottlenose dolphins.

Then, we continue with the proposed itinerary for the second stage of the "Isla de los Pájaros" excursion, including landing on the island, its tour, snacks and the subsequent approach by boat to "Cañadón Torcido" and the "Quiroga and Quinta Islands".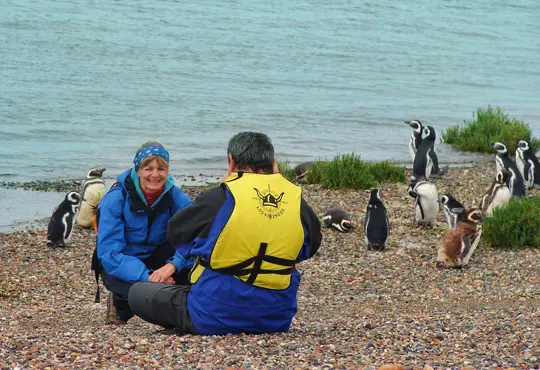 View a wide range of wildlife
Includes
Guided experience by
bilingual marine biology


Departures
Upon demand,
for tailored groups


What to bring
Trekking footwear.
Sunscreen. Water.